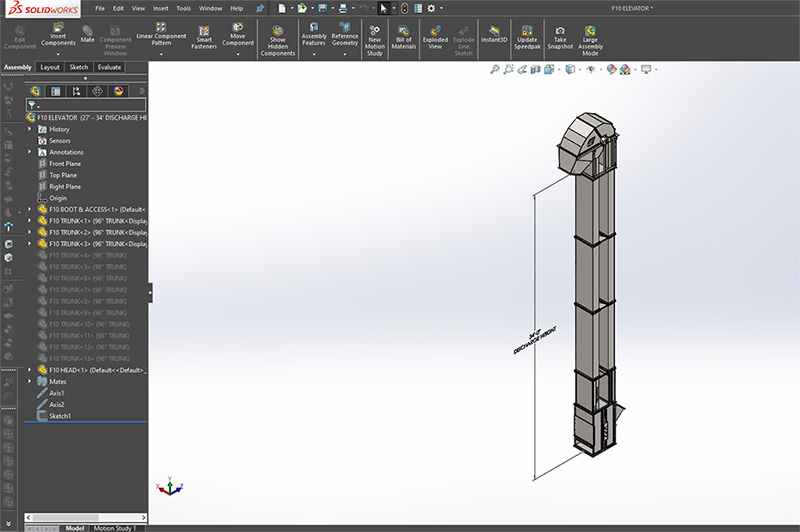 Did you know 3D Engineering Models are available on the Universal Industries website? Our 3D models are easily modified to fit any project layout.
Where to find them: Go to an elevator or conveyor page, scroll down and choose the Engineering Models tab.
*3D models available for most product lines.